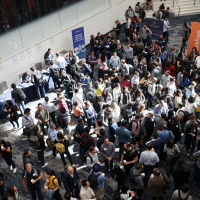 The complementary, alternative, and integrative medicine community has lots of exciting in-person event opportunities happening in 2023! Here are some conferences coming up in September:
20th International Conference | Society for Integrative Oncology
Banff, Alberta, Canada | September 14-16, 2023

The Science of Tai Chi and Qigong as Whole-Person Health
Boston, USA | September 18-19, 2023

15th Congress for Integrative Medicine | 2nd World Congress Integrative Medicine & Health
Rome, Italy | September 20-23, 2023
And of course, the Cochrane Colloquium returns as an in-person event!
Cochrane Colloquium 2023
London, UK | September 4-6, 2023
You can find complete information about submissions, programs, and registration at the links for each of these meetings.