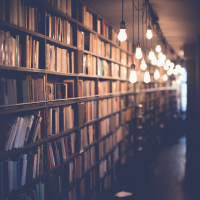 Cochrane Complementary Medicine is delighted to announce the establishment of the Research Quality and Integrity Working Group (RQIWG). The RQIWG is an evolution of a group of editors who are members of the Academic Consortium for Integrative Medicine and Health and who share an interest in providing more resources for our authors, reviewers, and editors to navigate ethical challenges in research and publishing.  
In launching this initiative, we are partnering with BraveNet PBRN to conduct a survey of researchers and academics at all levels of seniority, from students to senior faculty, to gather information relevant to understanding of and experience with predatory journals and conferences. 
Research is a global undertaking and ensuring its integrity is a shared responsibility. Completion of this survey will help us assess ways to inform and educate our integrative medicine colleagues on these predatory practices in our field. 
Closing date: April 15, 2023
Average survey completion time: 5-10 minutes 
Tell us about your experiences with predatory journals and conferences