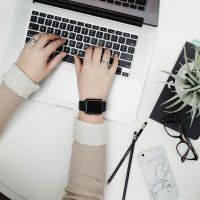 Cochrane Complementary Medicine is delighted to announce the appointment of a Visiting Wikipedia Editor (VWE) to support the joint Cochrane/Wikipedia initiative to share high-quality health-related evidence with a broad audience. The aim of the VWE role is to improve Wikipedia's coverage of health-related evidence on topics relevant to complementary medicine by citing relevant Cochrane Reviews.
Christine Guirguis will be joining Cochrane Complementary Medicine for four months to lead this initiative. 
Christine is a New York-based acupuncturist with more than 20 years clinical experience in Australia, both in private practice and in integrated community health care. In addition to a medical science background, she holds postgraduate qualifications in traditional Chinese medecine and has assisted clinical research at the University of Western Sydney. 


As VWE, Christine 
will be working to help improve the information about complementary medicine that can be found online with high-quality health-related evidence. In this role she 
will work with our editorial team to coordinate content prioritization and preparation; she will also engage with WikiProject Med editors and the Cochrane Wikipedia editing community to help ensure responsible and valuable expansion of content
. 


Please feel free to
contact us
if you have any questions about this initiative or any interest in contributing.