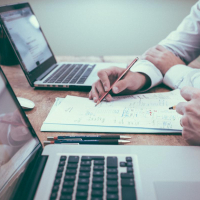 Cochrane Complementary Medicine awards a bursary each year to Cochrane reviews for which substantial progress has already been made and whose completion has been stalled due to a lack of funding. The purpose of this bursary scheme is to ensure that reviews relevant to complementary medicine are completed and published in The Cochrane Library. Only Cochrane reviewers who have already registered CAM-related protocols/reviews with a Cochrane  Review Group are eligible for funding. 
We are delighted to announce the 2020 bursary recipients:
Stimulation of the wrist acupuncture point PC6 for preventing postoperative nausea and vomiting (Reviewer award recipient: Anna Lee; Affiliated Review Group: Cochrane Anaesthesia Group)

Yoga for schizophrenia (Reviewer award recipient: Julie Broderick; Affiliated Review Group: Cochrane Schizophrenia Group)
Congratulations to this year's recipients! There will be a call for 2021 applications in the autumn of 2021.